The Spring season is the perfect time to reinvigorate any and all areas of your life that you wish, especially when it comes to your most cherished space: your home! If you are feeling that your interior space is becoming a little bit old, outdated, or just generally in need of a solid design makeover, it may be time to consider trying out some of the latest up-and-coming 2017 decor trends. Read on as we have gathered the 9 chicest selections that are sure to make a fashion-forward statement all year long.
Mixed Metals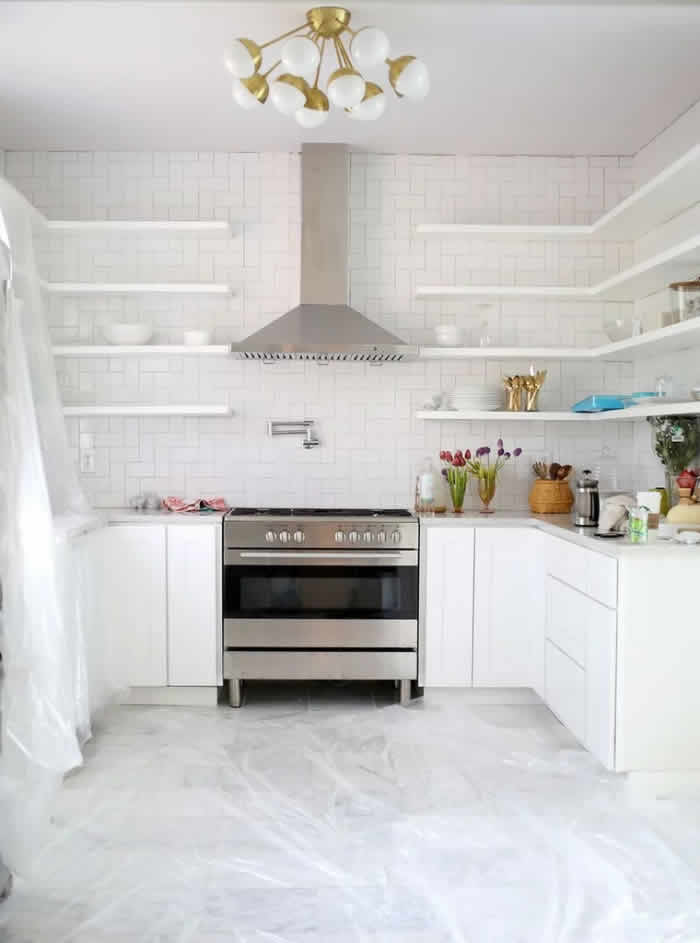 The new year is bringing some good news with it! Now you will no longer need to stress about sticking to only silver, gold, or even copper fixtures as 2017 will be all about some glam mixing and matching metals.
Fluffy Furniture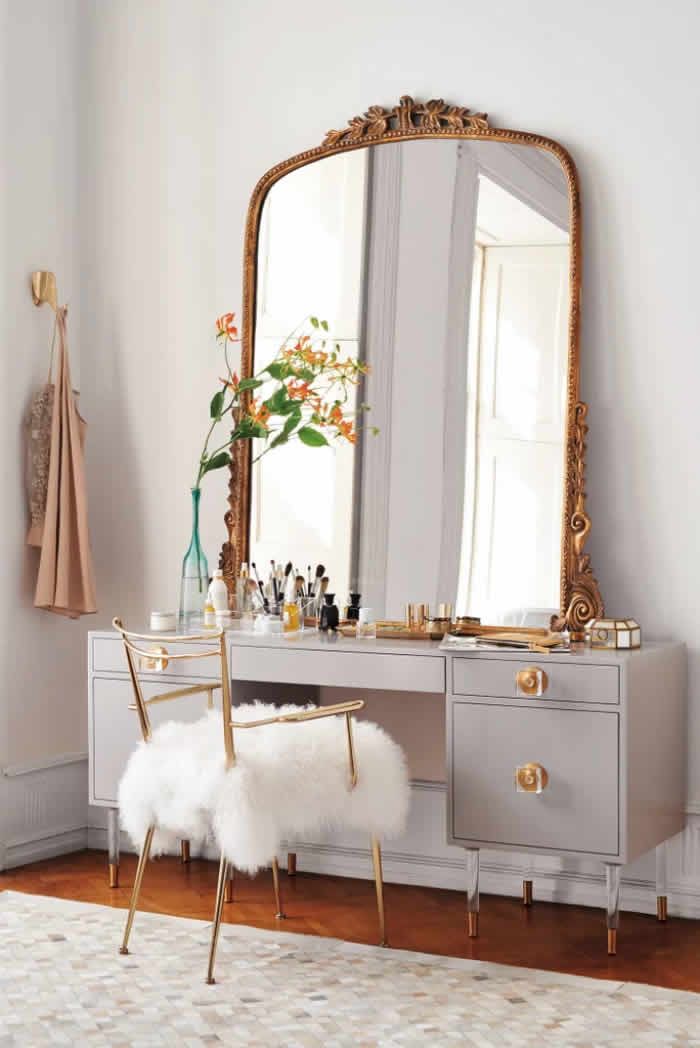 You heard it here first: fluffy furniture is hotter than ever and here to stay in 2017! Now may be the perfect time to take that leap on those fluffy stools you have been eyeing for the last few months.
Terra Cotta Accents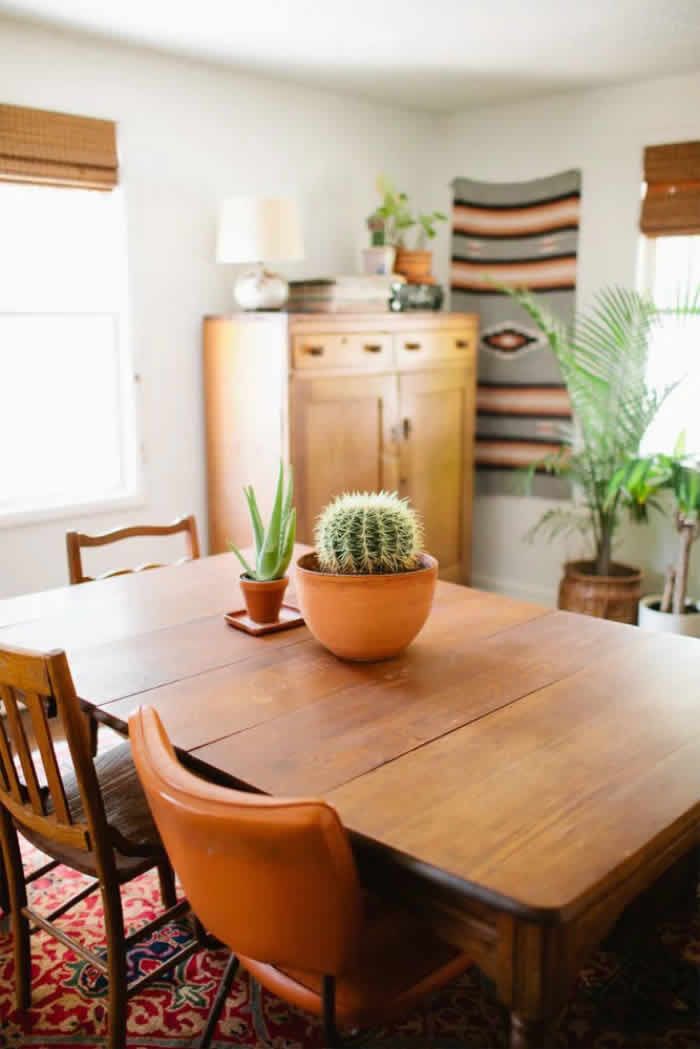 Terra cotta accents are coming back in a big way. Look for a fun vase to support your cactus and succulent addiction, or some hanging terra cotta wall art to take it to the next level.
Desert-Chic Vibes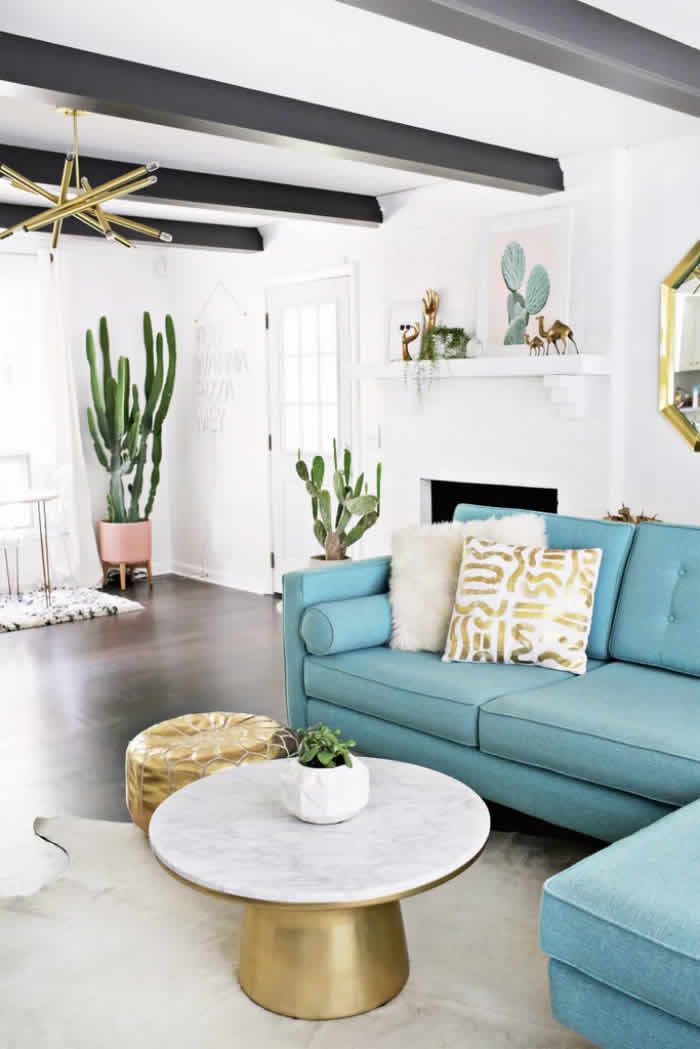 2017 will be all about desert-inspired decor with cactus motifs, cowhide area rugs, and planters of all shapes and sizes making the biggest statement. Invest now and accentuate your new desert goodies with hints of gold and white for a chic finished look.
Vibrant Wallpaper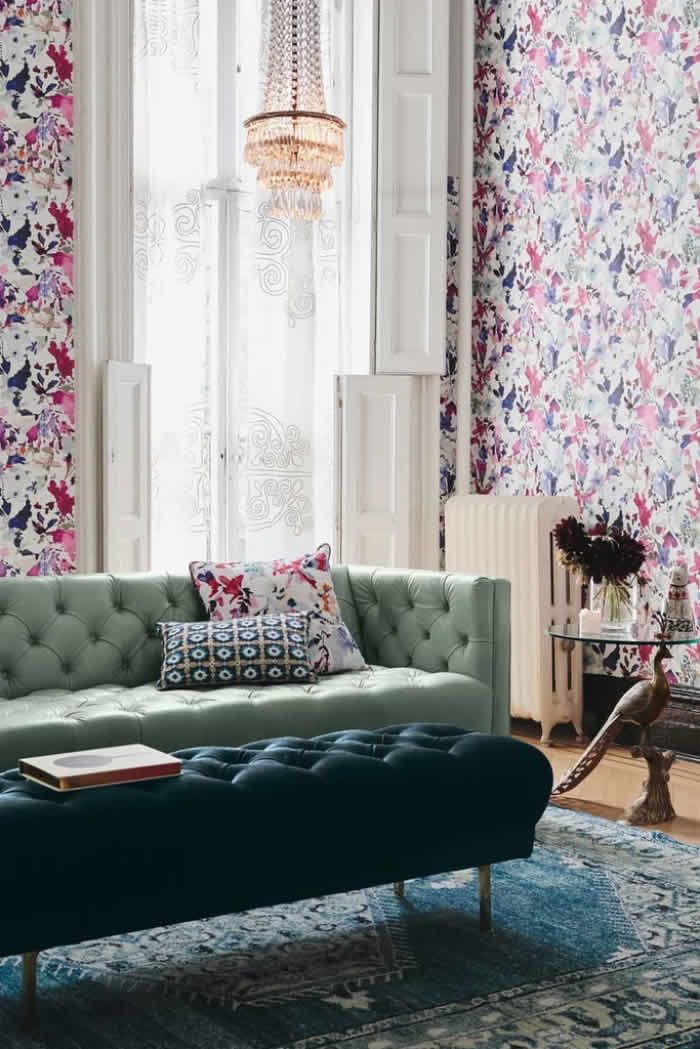 Make a bold statement in 2017 with bright and patterned wallpaper, a design trend that can easily be applied to any wall in your home needing a little extra color or texture pop.
Nods to Nature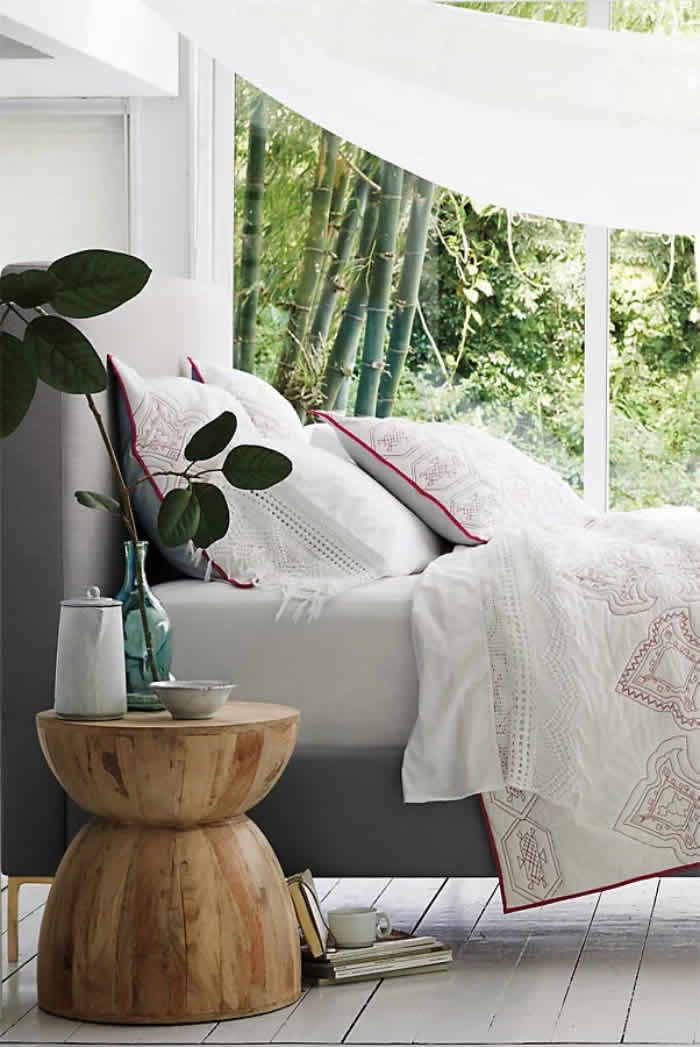 Take it back to the basics during your next trip around the sun with soothing nods to nature. From pieces of finely crafted wooden furniture to the use of a simple, neutral color palette, there is more than one way to implement this rustic and welcoming trend.
Artisan-Inspired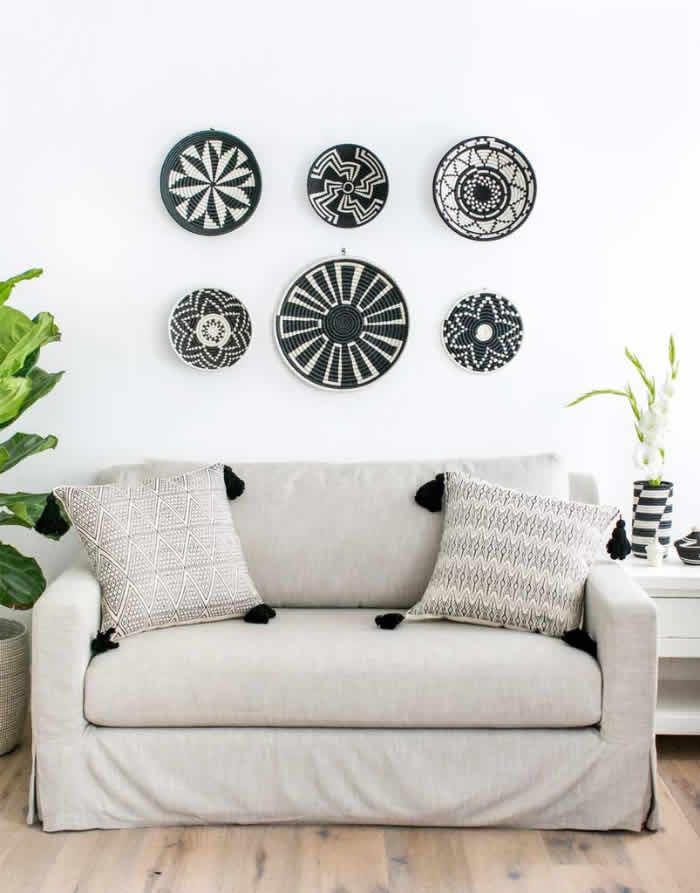 We're officially declaring 2017 the year of the artisan with a huge focus on handmade, one-of-a-kind goods quickly heading our way. Every decor element from woven celebration baskets to custom knitted blankets and unique pottery displays will absolutely make 2017 the time to embrace this trend full-on.
Jewel Tones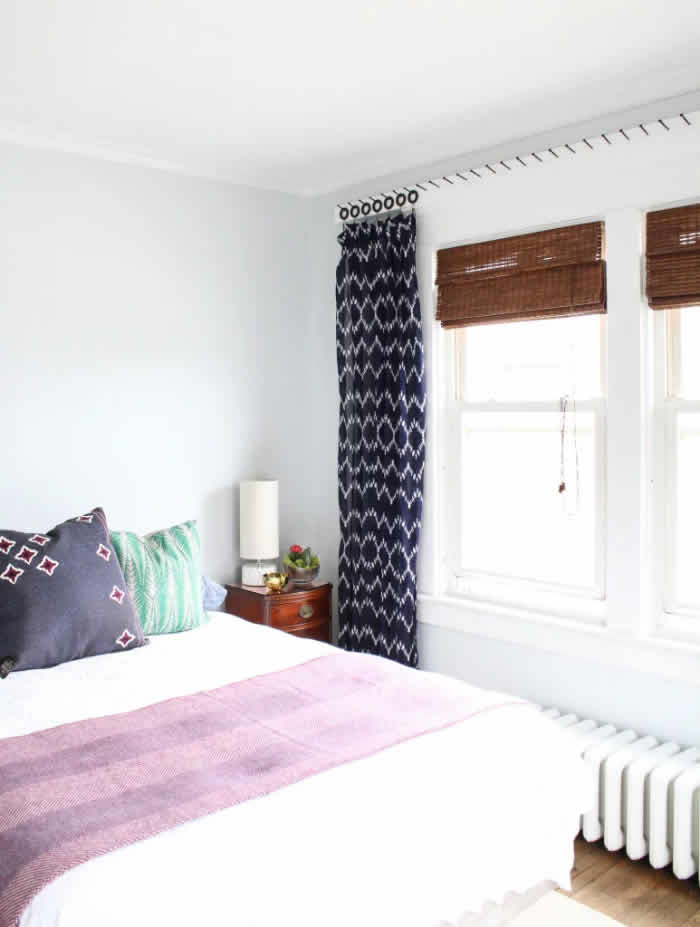 In need of a color refresher? Next year, look no further than a jewel tones in rich hues to transform your bland space into a new and fabulous sanctuary.
Reflective Furniture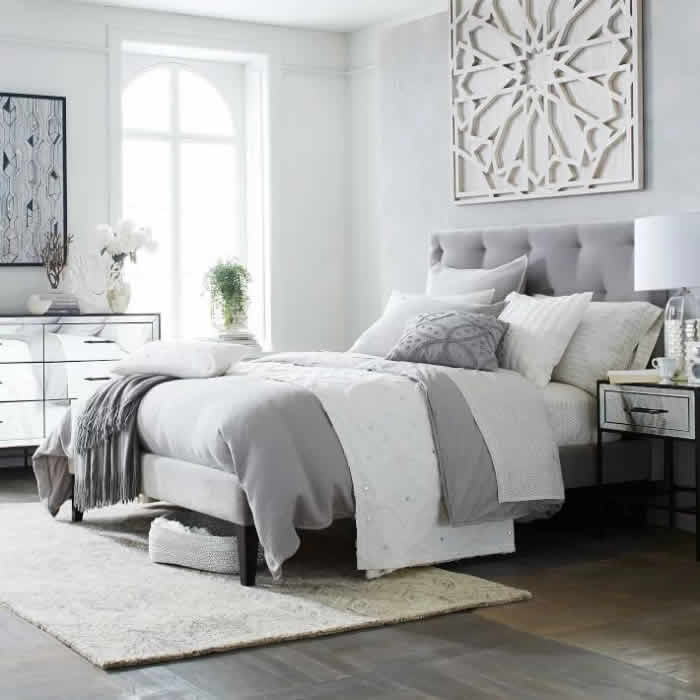 Be a trendsetter by adding mirrored pieces of furniture to your home in the new year. Reflective pieces not only look super sharp, but they also add an awesome dimensional element to any space.