It is believed that the Duchess of Sussex extended an olive branch to Kate and asked her to work together on a brand new series for Netflix.
The show is reportedly set of focus on Kate's impressive charity efforts since marrying into the Royal Family in 2011.
An inside source told US Weekly: 'Meghan and Kate are actually getting along really well and have been in touch more often.
'Meghan has been talking to her about collaborating on a project for Netflix, a documentary that will spotlight Kate's charity work and the huge impact she's made with her philanthropy.'
The source maintained that it's 'very positive' between the two and that Kate is 'very flattered' by Meghan's offer.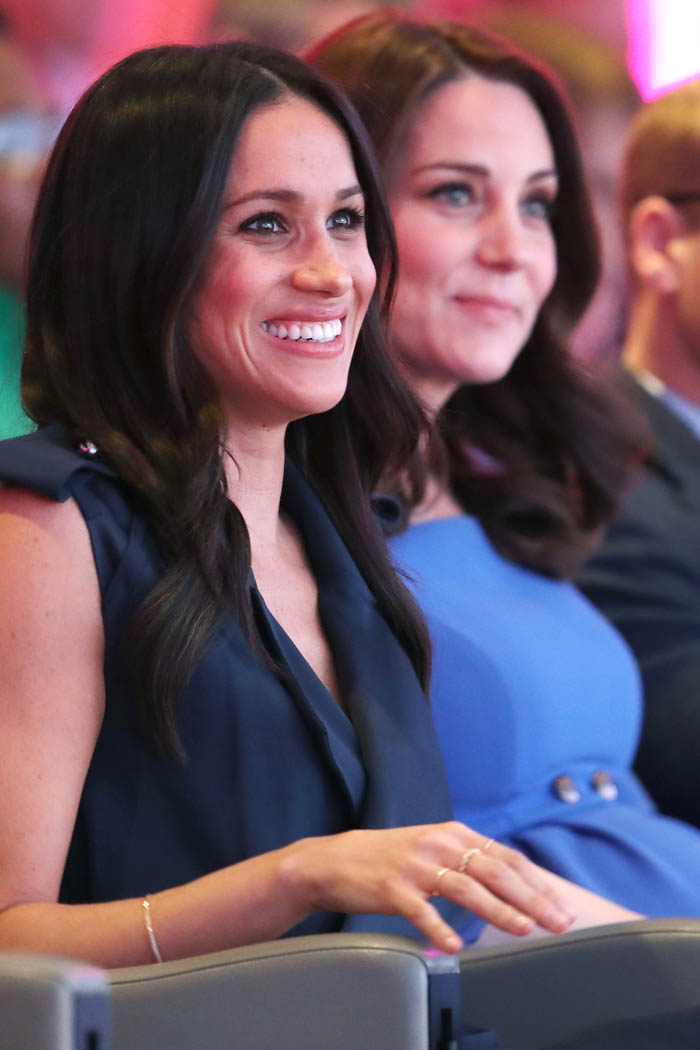 The promising news comes just months after Meghan revealed to Oprah Winfrey that Kate had made her cry in the run-up to her wedding with Prince Harry in 2018.
She had been clarifying rumbling rumors in the press that the American actress had driven Kate to tears before her nuptials.
She told Oprah that Kate had apologized and bought her flowers following the incident.
'It wasn't a confrontation, and I actually think it's… I don't think it's fair to her to get into the details of that, because she apologized,' Meghan explained.
'What was hard to get over was being blamed for something that not only I didn't do but that happened to me.'
Last year, Harry and Meghan signed a whopping $100million deal with Netflix to produce a number of documentaries, films, and children's shows.